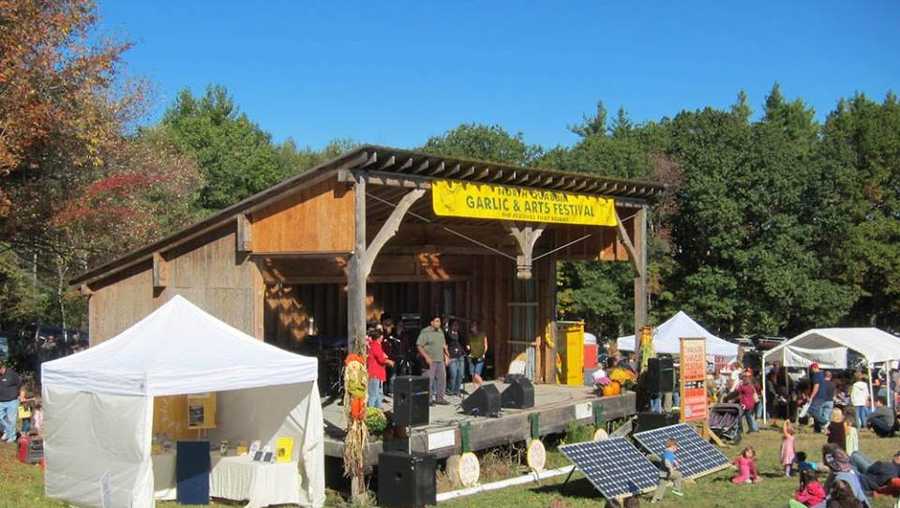 SOURCE: North Quabbin Garlic and Arts Festival
ORANGE, Mass. —
A festival known to attract thousands of New Englanders is adding a new layer of sustainability to the event: recycling urine.
The Worcester Telegram reports the North Quabbin Garlic & Arts Festival will be holding a mass collection of festival goers' urine for the first time in its 19-year history.
The festival prides itself on sustainable practices, using plant-based utensils and composting food scraps, along with using solar energy to power their stage. One of the founders of the event said the new recycling initiative will be the largest known collective urine diversion project in the world.
"I don't think there is a category in (The Guinness Book of) World Records," Deborah Habib told The Telegram. "We have no estimate on how much will be produced, but we'll find out. We're aiming for 1,200 gallons. This has not been done before that we know of. It is significant."
The urine will be collected in port-a-potties designated for urine only and it will be used to fertilize the hay on the very field the event is held on.
The festival will run from Sept. 23 to Sept. 24.
Source: http://www.wcvb.com/article/organizers-to-recycle-urine-collected-at-massachusetts-festival/12172905
We recycle #PeePee 1-800-477-0854